Washieka Tenieka Torres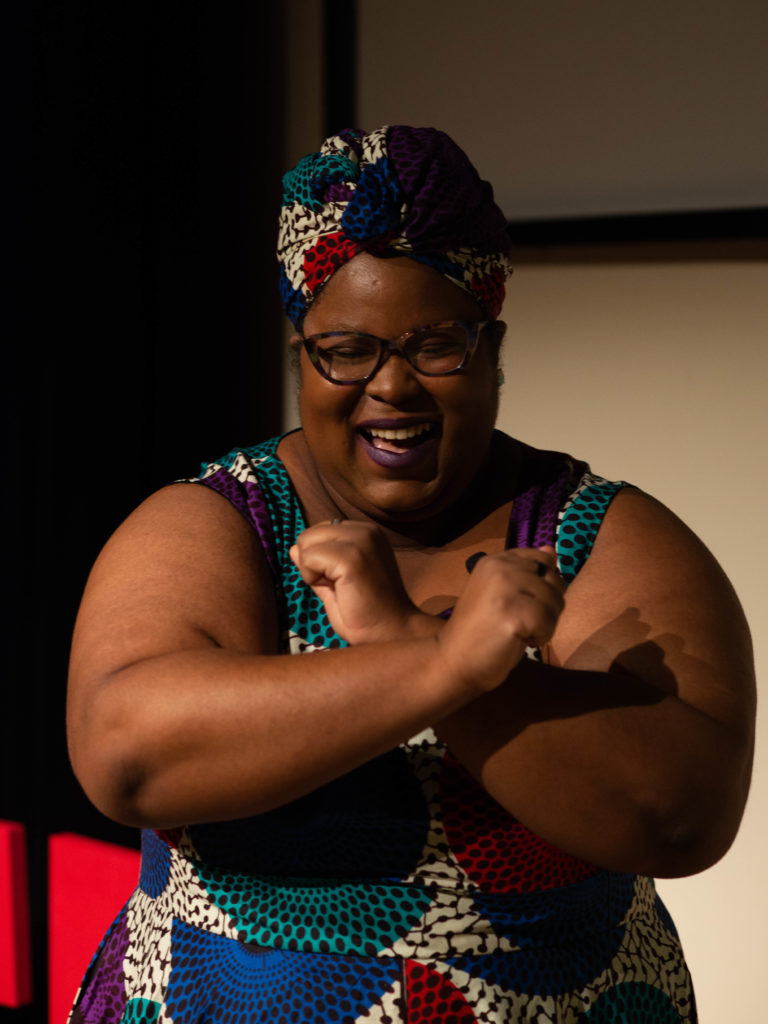 I am a disability rights scholar, activist, and documentarian. I am from the South Bronx in New York City.
Why did you choose DHD at UIC?
I like the interdisciplinary approach to the field of Disability Studies and I like that I can work with Professors with different education backgrounds.
What do you want to do with a DHD degree?
I want to work as an administrator while continuing to work on creative projects with people with disabilities in order to create equitable media. I also want to explore the way we look at food and food access for marginalized communities.
Research Interests
Foodways Activism in the Academy Community Outreach
Selected Presentations
"The Bonds We Build Can Change the World." TEDxBGSU, April 2018.
"Beyond Comfort, Beyond the Familiar: how forging new paths with quantitative and qualitative data can be done." University of Toledo, Toledo, Ohio, February 2018.
Awards and Honors
Abraham Lincoln Fellowship, University of Illinois Chicago, 2018
Dr. Antonio Buron Scholarship, Bowling Green State University, 2016
Winifred O. Stone and Presidential Graduate Scholarship for Diversity Enhancement, Bowling Green State University, 2015