Applying
Ready to apply? Don't worry, we'll make this easy
Before you start, make sure you check out our admission criteria on the Before You Apply page to make sure you meet all the requirements.
Deadline
Applications for the nutrition science and the nutrition science/DPD programs are accepted for both the spring and fall semesters. The spring application deadline is October 1, and the fall application deadline is January 15.
The coordinated program is fall acceptance only, with an application deadline of January 15.
Checklist
Nutrition Science applicants
Application
Transcripts
ACT/SAT test scores (Freshmen only)

Nutrition Science/DPD or Coordinated applicants
Official UIC application
Submit your UIC application online via the UIC website—just follow the instructions listed there. There is a non-refundable application fee of $60 for all applicants.
You don't have to enter and submit all application information in one sitting. You can return to the system as many times as you need to. You can also return to the system checklist as often as you like to see what materials have been uploaded and verified as received.
Once you finalize and submit your application, the system will send you further instructions (typically on the next business day) on how to upload supplemental application materials.
Transcripts
Submit transcripts from each university and college attended, even if you only took one course there. These must include all coursework through the current fall semester.
Request that the registrar at each school you have attended send a copy of your transcript directly to:
Office of Undergraduate Admissions (MC 018)
University of Illinois at Chicago
1200 West Harrison Street, Suite 1100
Chicago, IL 60607-7161
Submit a transcript for any course work completed after your application is submitted. This is required even if the courses do not satisfy program prerequisites. To determine your cumulative grade point average, course work completed during the most recent term will be included. Be sure to request the most recent term completed.
Letters of recommendation (coordinated program only)
If you're applying to the coordinated program, submit two letters of recommendation in support of your application. Using professors or other academic resources as a reference is great, but it can give us a better picture of who you are if you have letters from a variety of types of people (i.e. a job supervisor and an instructor, or a professor and a volunteer coordinator that you have worked with).
The UIC application will ask you to add the e-mails of the individuals writing the letters of recommendation. They will receive an e-mail link to submit the letter.
Written interview questions (coordinated program only)
If you're applying to the coordinated program, answer the written interview questions and submit your answers with your application. Upload this form into your application under the "review" section, under "additional documents."
International students
If English is not your native language, you might need to take the Test of English as a Foreign Language (TOEFL), the exam of the International English Language Testing System (IELTS) or the PTE-Academic. Check out the international requirements page to see if this applies to you.
Scores must be submitted to UIC directly using the institutional code 1851.
Evidence of financial support
If you require an F-1/J-1 visa, you must submit evidence of financial support through a notarized Declaration and Certification of Finances form and Immigration and Naturalization Service's Affidavit of Support Form (I-134) executed by the sponsor; or a notarized affidavit of support executed by the sponsor.
Any of these forms must be notarized and accompanied by a copy of a bank statement showing proof of sufficient funds in U.S. dollars. Checking accounts are unacceptable.
Evidence of immigration and naturalization service documentation
If you're granted immigrant, permanent resident, temporary resident, refugee, parolee or conditional entrant status, you must attach a clear photocopy (front and back) of your Alien Registration Card and/or other appropriate INS documentation. Be aware that submission of these copies is no guarantee of their acceptability. Additional documentation and/or review of original documents may be required.
Questions?
We make applying as easy as possible, but we know that the application process can be overwhelming. If you can't find the answer to your admissions questions here, reach out when you need help.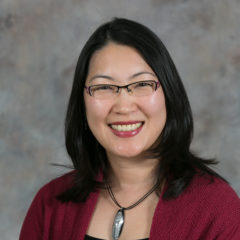 You can contact Shayna Oshita at:
Address

1919 W. Taylor St.
502C AHSB (MC 517)
Chicago, Il 60612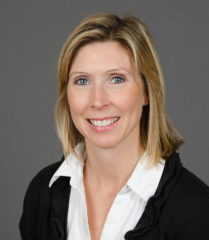 Nutrition Science and Nutrition Science/DPD Programs
You can contact Kirsten Straughan at:
Address

1919 W Taylor St.
632 AHSB (MC 517)
Chicago, Il 60612
Helpful links