Minor in Food Science
Love Food? Love Science?
Curious on how to make a career out your interests?
The minor in food science prepares you for entry-level jobs in the food industry such as a food chemist, food analyst, food product developer and food safety personnel. Positions such as these can be found in food manufacturing companies, USDA and FDA labs, and chain restaurants or grocery stores, which serve ready-to-eat and processed foods.
Our program will help to connect students to the industry through a partnership with the Chicago Section of the Institute of Food Technologists, which hosts student-focused networking events with businesses in the food technology industry.
Content Section
Content Section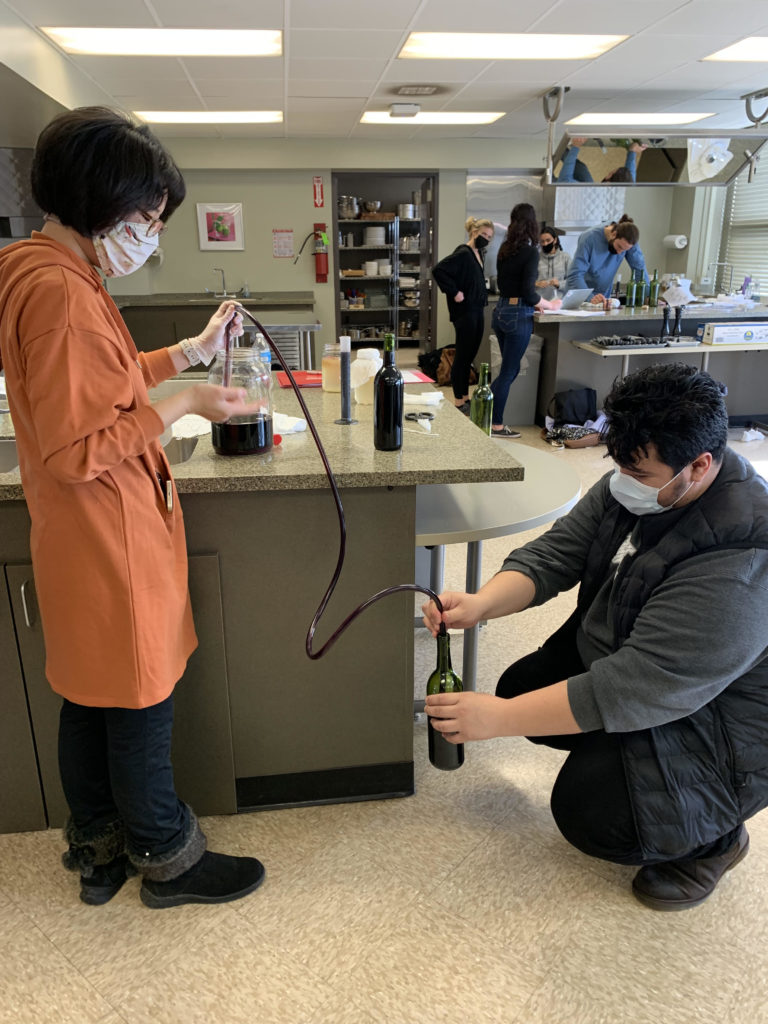 What courses will I take?
Prerequisite requirements:
Review the minor in food science course listing for details on prerequisite courses.
Core curriculum:
HN 300 Food Science: Covers the physical, chemical and microbiological properties of food, and teaches the skills involved in the objective and subjective testing methods of foods. 3 credits. Prerequisite: HN 110
HN 410 Food Microbiology: Discusses spoilage, pathogenic, and beneficial microorganisms in the food industry and basic and advanced microbiological techniques for isolating and quantifying microorganisms of public health concern. 4 credits. Prerequisites: Bio 110 and Bio 350/351
HN 411 Food Analysis: Provides principles and application of the chemical, physical and instrumental methods used to determine the constituents of foods. 4 credits.
Chem 222 Analytical Chemistry: Applies scientific principles of chemical/biochemical reactions of carbohydrates, proteins, lipids and other constituents in fresh and processed foods. Reaction conditions and processes that affect color, flavor, texture, nutrition and safety of food are emphasized. 4 credits. Prerequisites: Chem 124/125
Electives (choose one):
HN 412 Sensory Evaluation: Teaches the physiological and psychological basis of human subjects, chemistry of aroma and taste, basic sensory methodologies in food evaluation, and analysis and interpretation of sensory data. 2 credits.
HN 413 Product Development: Discusses principles of food product development: target market evaluation, concept development and presentation, formulation, manufacturing, packaging, product costs, pricing, safety and marketing. 3 credits. Prerequisite: HN 300
HN 414 Fermented Food & Beverages: Covers the microbiology and chemistry of a variety of fermented foods (i.e., cheese, soy sauce, sauerkraut) and beverages (i.e., beer, wine, kombucha). 2 credits.
Content Section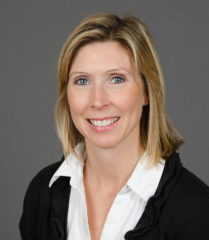 Questions?
Questions about the application process? Still wondering what a minor in nutrition can do for you? We're here to help.
You can contact Kirsten at:
Address

1919 W. Taylor St.
632 AHSB (MC 517)
Chicago, IL 60612