MS in Kinesiology
Training master practitioners in human movement
UIC's Master of Science in kinesiology focuses on the relationship between a fit, strong body and quality of life, in everyone from high-performance athletes to people living with disabilities or disease.
We produce experts that examine human movement through the lenses of biomechanics, physiology, and psychology. Our students learn from award-winning faculty that are leading the way in groundbreaking studies in exercise physiology, gait, biomechanics, and the psychology of exercise.
Content Section
Choose your path
With three concentrations, you can focus your studies to meet your interests and prepare you to be a leader in the field you choose.
Biomechanics
If you're interested in research or doctoral studies, our concentration in Biomechanics is a perfect springboard. This concentration focuses on developing an understanding of human motion, with additional recommended coursework in human locomotion, tissue mechanics, motor control, and motor learning.
Required courses:
KN 500 – Evidence-Based Practice in Kinesiology and Nutrition
KN 410 – Aging and the Motor System
KN 472 – Movement Neuroscience
KN 561   – Biomechanics of Human Locomotion
KN/PT 571 – Biomechanics of Normal and Abnormal Movement
Exercise Physiology
Planning on pursuing doctoral studies or a career in exercise science research? Our Exercise Physiology concentration will give you experience with a variety of testing, measurement and prescription techniques. Become an expert in fitness assessment, prescription and training, and health and physical activity programs for special populations.
Required courses:
KN 500 – Evidence-Based Practice in Kinesiology and Nutrition
KN 545 – Advanced Exercise Programming Assessment
KN 550 – Applied Exercise Physiology
Psychology of Exercise
In the Psychology of Exercise concentration, you'll investigate interventions in exercise and health promotion. Learn how to conduct research in particular qualitative method-led investigations, and get exposed to behavior change strategies in exercise, health, and sport settings.
Required courses:
KN 500 – Evidence-Based Practice in Kinesiology and Nutrition
KN 511 – Intervention Design and Evaluation in Kinesiology and Nutrition
KN 521 – Physical Activity Interventions in Diverse Populations
Your career
The experience our program gives you in evidence-based practice prepares you for careers in health and fitness, rehabilitation, and research—fields which the U.S. Department of Labor Bureau of Labor Statistic project will continue to grow in the coming years.
Our graduates continue on to positions in:
Personal and corporate fitness programming and assessment
Sport psychology consulting
Health and physical activity programs for special populations
Fitness and wellness center leadership
Physical activity and mobility programs for disabled or elderly populations
Our three concentrations give you the opportunity to shape your studies to fit your needs and interests. Whether you're looking to continue on to medical school, enter into a doctoral or professional program like occupational or physical therapy, or get out into the health industry right after graduation, a master's in kinesiology will prepare you to be a leader in your field.
Understanding by doing
Kinesiology is all about activity, and our courses are no different. With access to state-of-the-art laboratories and fitness centers, you learn in an active setting, participate in lab and fieldwork activities, and gain hands-on, real-world experience in your chosen career field.
All students are admitted into the coursework-only option. If you want to focus on the practical side of your work, you can take on a practicum or internship. Our students find positions in applied sport and exercise psychology, health coaching, business, and integrated practices with exercise physiology and nutrition. These experiences prepare you for advanced study and careers in areas like coaching, rehabilitation, fitness, and wellness.
An optional project or thesis gives you the opportunity to pursue a unique research topic. Under the guidance of your faculty advisor, you'll take part in research and contribute to breakthrough studies, get experience in research design and practice, and produce reports on practical applications of your work. Gain direct experience with instrumentation/technology including motion capture, electromyography, metabolic testing, strength testing equipment and various physical exam/assessment techniques. Students also gain experience with regulatory issues related to human subjects research.
Questions?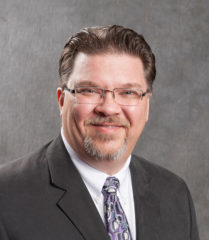 Still wondering what an MS inKinesiology can do for you? We're here to answer your questions.
You can contact Randal Stone at:
Address

901 W. Roosevelt Rd.
337 PEB (MC 194)
Chicago, Il 60608