After You Apply
You've applied and submitted your application. Now what?
What's next?
You can check your status online at any time to get a checklist of all your items and be sure they're correct and complete.
Departmental review
Admission is highly competitive. Application materials—specifically letters of recommendation and personal statement—aren't formalities. Recommendation letters allow us to closely evaluate your abilities. The personal statement is one of the best ways to determine if there's a strong match between our program and your interests.
The time that it takes for an application to go through the review process will vary. After we complete our review of your application, we communicate the results to the Admissions Office, which updates the official record. We do this throughout the application cycle.
Graduate college review
In some cases, applications we recommend for admission must be reviewed by the Graduate College. The Graduate College may uphold our recommendation or deny the application.
After a decision has been made
Once Admissions enters a decision, the application portal is updated and an official decision letter is mailed.
If you've been admitted...
Congratulations! Access our Admitted Student page for your next step!
International students: If you need a student visa, you must submit OIS financial documents for the Office of International Services.
If you need to defer admission...
Admission can be deferred once for up to one academic year (for example, fall admission can be deferred to the following spring, summer, or fall terms). Notify us as soon as possible if you want to defer admission. If your deferral is approved, we'll forward it to campus for final approval and official updates to your student record.
If you've been denied...
Faculty and resource availability are major factors in our decisions. All concentrations rely on faculty mentorship and guided laboratory and field research. It is possible that you may meet all the requirements, but be denied admission because faculty in your area can't take more students at this time.
Content Section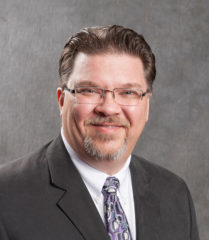 Questions?
We're here to help. If you have questions about what to do next, contact Randal Stone.
You can contact me at:
Address

901 W. Roosevelt Rd.
337 PEB (MC 194)
Chicago, IL 60608