Clinical Exercise Physiology
Become a health professional who promotes lifestyle modifications to improve fitness and health outcomes
Delivered by world-class faculty at one of the nation's top public universities, the clinical exercise physiology master's concentration prepares students to become American College of Sports Medicine Certified Clinical Exercise Physiologists as well as those who are interested in pursuing advanced degrees or further medical training.
As part of the clinical exercise physiology concentration, you will gain the knowledge, skills and abilities to provide exercise screening, testing, supervision and prescription, as well as physical activity counseling and health education and promotion to diverse populations.
Certified Exercise Physiologists can expect to work in a variety of settings, including hospitals, outpatient clinics, wellness programs, rehabilitation programs and research settings. Our graduates are highly competitive in the job market.
Questions?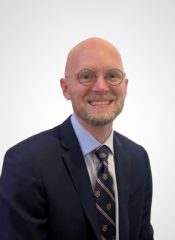 Still wondering what a concentration in clinical exercise physiology can do for you? We're here to answer your questions.
You can contact Brooks Hibner at:
Address

1919 W. Taylor St.
650 AHSB, MC 517
Chicago, IL 60612