Residency in Sports Physical Therapy
Develop your skills to be an effective member within the athlete's interdisciplinary team
A sports physical therapy residency is an advanced post professional training program that incorporates advanced skills training, didactic learning, and acute injury and clinical patient management to prepare the physical therapist for specialized care of the athlete.  Our sports physical therapy residency program focuses on preparing the physical therapist to be a part of and effective in the sports interdisciplinary team.
Our residency, officially accredited in 2020, has successfully graduated each of our sports residents (3/3). Information on board examination pass rate will be provided when available.
Content Section
Stats and Facts
UIC Program Directory Listing
Where You Will Grow and Learn
The Residency Experience
The core of your experience is clinical care within the UIC Physical Therapy Faculty Practice alongside UIC clinical faculty.  Our clinical faculty is diverse with different interests and specializations to provide diverse perspectives and skill sets.
In addition to clinical care, your life will be integrated into UIC athletics including time spent learning from and working with highly accomplished orthopaedic physicians and surgeons, athletic trainers, and strength and conditioning professionals.
This educational experience will develop and test your ability as a clinician, educator, and researcher, to prepare you to be effective physical therapist within the athlete interdisciplinary team.
Your time in residency will be packed with didactic learning and mentoring.  Weekly ½ hour blocks following evaluations ensure dedicated real time feedback.  Weekly skills labs are conducted by experts in their respective areas.  In addition to joint-by-joint orthopaedic and manual therapy content, examples of specific didactic topics we will cover include but are not limited to:
Sport Nutrition
Acute injury and training room care management for the athlete
Return to play
Equipment Safety and Environmental Conditions
Medical screening
Advanced performance training and testing for the athlete
Working effectively as a PT within the athlete interdisciplinary team
Academic Track Options
Contribute to research in UIC's state-of-the-art labs, or pursue a clinical educator track, which trains you to teach physical therapy students. Completing the residendy program will earn you a graduate certificate in clinical research or clinical education, comprising 20 graduate credits that can be applied toward a PhD.
Clinical Educator Track
Under the mentorship of a senior core faculty member, the clinical educator track teaches you to become a more effective clinical educator for physical therapy students. You'll enroll in Special Topics in Rehabilitation: Teaching and Education Development. If you're interested in enhancing your communication skills or see yourself moving into a more formal educational role in the future, this is the right track for you.
Clinical Research Track
The clinical research track teaches you how to participate in clinical research trials, working through developing the investigation, obtaining IRB approval, subject consent, data collection, and abstract/manuscript preparation and submission. You'll enroll in Research in Rehabilitation Sciences, where you'll work with a faculty member to conduct independent research in one area of rehabilitation sciences.
What to Expect
Our program is a rigorous 13-month program including, but not limited to:
>100 hours of direct 1:1 mentoring
>1,500 hours of clinical care for the athletic patient
Weekly clinical reasoning sessions with faculty
Monthly presentations on critically appraised topics
Advanced didactic and skills training
Participation in research
Teaching opportunities at the undergraduate, DPT and post-professional level
Physician shadowing and surgical observation
On field and training room care of athletes alongside licensed athletic trainers
Integration with strength and conditioning
Content Section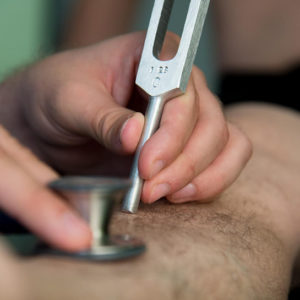 Physical Therapy Faculty Practice
Our orthopedic outpatient physical therapy faculty practice is embedded in the Chicago community, providing high-quality physical therapy services in a convenient location.
Learn about where you'll practice
Meet Our Residents
Brenee Rockholt

Clinical interests include strength and conditioning.
Content Section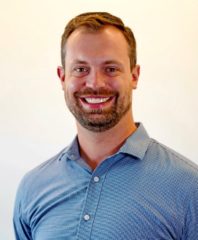 We're here for you
Still have questions about the sports physical residency program? Contact our program director, Dr. Matt Gauthier.
You can contact Matt at:
Address

1640 W. Roosevelt Rd.
307 DHSP (MC 887)
Chicago, IL 60608