Transferring from another UIC college
We welcome transfer students from all UIC programs.
Learn more about us
To uphold a fair and unbiased admissions process, our advisors are unable to meet with you one-to-one to discuss your academic plans until you're admitted to the program.
To prepare yourself to transfer to the BS in kinesiology program, start by checking out our informational presentation. It covers:
Difference in degree concentrations
Minimum requirements for application
Application process and timeline
Course options in the program
Info sessions
Find out all you need to know about the transfer process by attending one of our info sessions. No registration necessary! We'll cover everything in our informational presentation and take questions.
Check your requirements
If you're currently a freshman or sophomore at UIC, you can apply as intercollege transfer.
At least one completed semester of coursework at UIC
Minimum UIC GPA of 2.5 (on a 4.0 scale)
Minimum cumulative GPA of 2.5 (on a 4.0 scale), including transfer credit from other institutions
Good academic standing
B average or greater in:

Biology 100 (preferred) or Chemistry 101 or higher
Math 121 (or placement above pre-calculus)
Additional science and math courses may be used in reviewing your application.
Apply
Don't worry, we'll make this easy.
Deadline
We accept applications for fall admission from week 1 through week 7 of the spring semester.
Intercollege transfer application
Submit your application online via our application form. The application goes online at the beginning of the spring semester.
After you apply
During weeks 8 and 9 of the spring semester, a committee reviews all applications.
When you'll hear from us
You'll receive a decision by email during week 10. We make sure you're notified on either decision—accepted or denied—before fall registration starts.
If you've been accepted...
Congratulations! You'll now be able to register for KN courses without being on a waitlist.
If you've been denied...
Unfortunately, we can't accept everyone.
If you've been denied, you'll be able to put your name on a waitlist.
The waitlist opens the first day of registration each semester. If seats are available, current KN students, minors, freshman and transfer students all get the opportunity to register first. Then we start giving permission to students on the waitlist.
Registration in a KN course as a non-KN student does not guarantee future admission to the department.
Questions?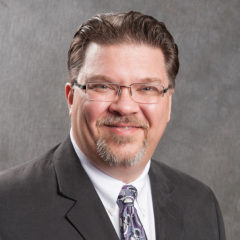 Do you have questions about the application process that we haven't answered? Don't worry! We're here to help.
You can contact Randal Stone at:
Address

901 W. Roosevelt Rd.
337 PEB (MC 194)
Chicago, IL 60608