Transferring from another UIC program
We welcome transfer students from all UIC programs who meet the requirements listed below.
Learn more about us
Information sessions (online)
Find out all you need to know about the transfer process by attending one of our online information sessions.  We'll review the Kinesiology transfer guide and answer general questions about the application process.   To view upcoming dates and times, click here.   Note: individual academic plans cannot be reviewed during the information session.
Check your requirements
Listed below are the minimum requirements to apply for intercollege transfer. Please read the Kinesiology transfer guide for a full review of our application requirements and timeline.
Good academic standing (cannot be on academic probation).
A minimum UIC and science pre-requisite GPA of 2.5 in order to apply to the program. A GPA of 2.5 or higher does not automatically guarantee admission to the program (see transfer guide for full GPA calculation details).
Completion of at least one semester of coursework at UIC. You may apply during your 1st semester at UIC but full review will take place once grades post at the end of the semester.
Courses to complete prior to application. Highest priority will be given to students with a 'B' or higher in the following:

ENGL 160 AND at least 2 of the following 3 courses:
Biology with lab
Chemistry
Or MATH 110 (or higher)

*ENGL 160 will not be included in the science pre-requisite GPA.
Apply
Don't worry, we'll make this easy!
Deadline
We accept applications for fall and spring admission from weeks 1 through 15 of each semester. Applications for Spring 2023 admission are due by Friday, December 9th, 2022  at 11:59 pm.
Applications for Fall 2023 admission are due by Friday, May 5th, 2023  at 11:59 pm.
Intercollege transfer application
Submit your application online via our application form.
*Please only submit your application one time.
After you apply
When you'll hear from us
You'll receive a decision via email after final grades are available. Students applying for Spring admission will receive an email notification no later than Friday, January 6th, 2023
There are typically four scenarios a student can anticipate once they complete the online application.
Acceptance: Students that exceed minimum criteria will receive an acceptance email with their assigned academic advisor who will provide course recommendations for the following semester.
Decision After Grades: Students that are in progress for GPA &/or coursework will receive an email detailing their in progress materials. A final decision email will be sent after final grades are posted.
Not admissible: Students that do not meet minimum criteria will receive an email indicating they are not admissible. We encourage students who are not admitted to continue working with their current academic advisor.
Re-application: Students that do not meet minimum criteria after final grades are posted but have a high potential to meet minimum criteria at the end of the following semester, may be encouraged to reapply. Reapplication does not guarantee admission.
Questions?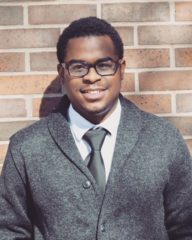 Have questions about the application process that we haven't answered? Don't worry! We're here to help.
Contact Melvin Woolfolk at: