Become an RDN
What you need to know to become a Registered Dietitian Nutritionist
Registered dietitians are in demand because of a growing and aging population, increased public interest in nutrition and consumer demands for more nutritious products. Career opportunities include community and public health, food service management, public relations, consumer affairs and marketing. Registered dietitians often work in clinical dietetics, government agencies, consulting and private practice.
Content Section
Interested in becoming a Registered Dietitian Nutritionist?
There are three steps to becoming an RDN at UIC:
1) Apply to our Nutrition Science Program (if not already in the program)
2) Once you have completed the prerequisite courses (see next section), apply to the Didactic Program in Dietetics (DPD) track
3) Prior to graduation from the Nutrition Science/DPD program, apply to either the UIC Accelerated Master's Coordinated Program OR a dietetic internship outside of UIC. Please note that beginning in January 2024, a graduate degree (in any area) is required to sit for the RD exam.
Requirements for applying to the Nutrition Science/DPD track
Good academic standing
A minimum overall and science pre-requisite GPA of 2.5. A GPA of 2.5 or higher does not automatically guarantee admission to the program.
Volunteer or work experience in the food or nutrition setting and/or leadership experience will strengthen your application.
Courses to complete prior to application. Highest priority will be given to students with a "B" or higher in the following courses:

o General Chemistry I and II
o Organic Chemistry
o Biology
o Anatomy & Physiology I and II
o College Algebra
o English Composition I and II
o Intro to Sociology, Intro to Psychology and Public Speaking
o Nutrition
Information about the UIC Accelerated Masters Coordinated Program
The Accelerated MS/CP is a 12-15 month program that includes a graduate degree in Nutrition and the required 1000 hour internship. Nutrition Science/DPD students interested in applying to the Accelerated MS/CP will be eligible to apply to one of 18 pre-selected spots for UIC Nutrition Science students. The application deadline will be June 1st for either a January or May start for the following year. This will be an internal application provided by the Director of the Nutrition Science Program.
Preference will be given to applicants who meet the following criteria:
Cumulative GPA of 3.4 in prerequisite and DPD courses
Majority of prerequisite courses taken at UIC, particularly science courses
Volunteer or work experience in a food or nutrition setting
Students not admitted into UIC's Accelerated MS/CP program will apply to an accredited dietetic internship outside of UIC. The Director of the Nutrition Science program will assist and advise students in this process.
The mission of the Nutrition Science/didactic program in dietetics (DPD) program at UIC is to provide graduates with the skills and knowledge to be comfortable and competent in their dietetic internship and serve as professionals capable of providing excellent entry-level dietetic services in numerous food service, management, clinical and underserved community settings.
Accreditation
The UIC coordinated program and nutrition science program in dietetics are accredited by the
Accreditation Council for Education in Nutrition and Dietetics for the Academy of Nutrition and Dietetics.
Accreditation Council for Education in Nutrition and Dietetics
120 S. Riverside Plaza, suite 2190
Chicago, IL 60606-6995
Phone: (800) 877-1600
Read about the steps to becoming a Registered Dietitian
Questions?
We make applying as easy as possible, but we know that the application process can be overwhelming. If you can't find the answer to your admissions questions here, reach out when you need help.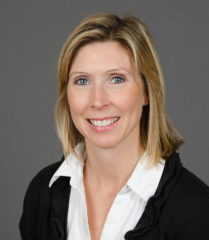 Nutrition Science and Nutrition Science/DPD Programs
You can contact Kirsten Straughan at:
Address

1919 W Taylor St.
632 AHSB (MC 517)
Chicago, Il 60612