Applying
Ready to apply?
Don't worry, we'll make this easy.
Deadline
Complete applications are due February 15 for entry into the fall.
Don't wait until the last minute to apply! Start early. Give yourself plenty of time to collect and submit all your materials before the application deadline.
Checklist
Prerequisites
Transcripts
Personal statement
Letters of recommendation

Prerequisites
A Master of Arts or Master of Science in Clinical Exercise Physiology, Exercise Physiology, Exercise Science, Kinesiology or similar degrees.
At least 100 hours of experience working in a clinical setting (i.e., cardiac rehabilitation, pulmonary rehabilitation, community wellness, adult physical fitness programs, cardiopulmonary exercise stress testing)
Minimum GPA of 3.0 in master's program
Transcripts with completed courses in the following areas:

Electrocardiography
Advanced exercise testing, interpretation and prescription
Advanced exercise physiology
UIC application and transcripts
Submit your admissions application online—just follow the instructions listed there. There is a non-refundable application fee of $70 for all applicants. Upload your transcripts as part of the application.
Personal statement
Submit a 300- to 500-word personal statement that addresses your desire to attend the professional doctorate program and how you wish to apply your newly acquired skills.
Letters of recommendation
Submit two letters of recommendation in support of your application from people who can comment meaningfully on your work in academic and professional settings. Don't seek recommendations from peers, family, friends or social acquaintances.
Content Section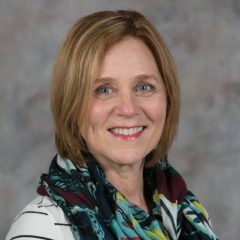 Questions?
You can contact Mollie at:
Address

1919 W. Taylor St.
451 AHSB (MC 898)
Chicago, IL 60612