Applying
Ready to apply?
Don't worry. We'll make this easy.
Are you a currently enrolled UIC professional or graduate student?
–For the full TBHCP Certificate: Email Judy Davy, jdavy@uic.edu, for a streamlined application form.
–For an individual TBHCP course as an elective: Email the instructor Dr. Rich Severin, rsever5@uic.edu,  for approval. After approval, if you have any trouble registering email Judy Davy, jdavy@uic.edu.

Check your Requirements
Be sure you have:
A degree (bachelor's, masters, doctorate, or professional) in health- or medical-related sciences
or
Be officially enrolled in a UIC graduate or professional program and have the ability to take elective courses.
Prepare your documents
Application
Transcripts
Personal statement
Letters of recommendation
Official UIC application
Submit your application online via the UIC Website—just follow the instructions listed there. You may need to register as a "non-degree seeking student" in the Graduate College.
There is a non-refundable application fee of $70 for all applicants.
Transcripts
Upload official transcripts from each university and college attended.
Personal Statement
Submit a 300- to 500-word personal statement, with an emphasis on your career and research goals.
Letters of Recommendation
Submit two letters of recommendation in support of your application.
People who can comment meaningfully on your work in academic and professional settings are best suited to submit recommendations. Don't seek recommendations from peers, family, friends or social acquaintances. Each person should be asked to submit their recommendation online.
International Students
If English is not your native language, you must take the Test of English as a Foreign Language (TOEFL) or the exam of the International English Language Testing System (IELTS). Scores must be submitted to UIC directly using the institutional code 1851.
We require a minimum score of 80, with subscores of Reading 19, Listening 17, Speaking 20, and Writing 21.
Deadline
Applications are due July 15 for Fall and November 15 for Spring.
Content Section
Questions?
Still wondering what a certificate in technology-based health communication and promotion can do for you? We're here to answer your questions.
Content Section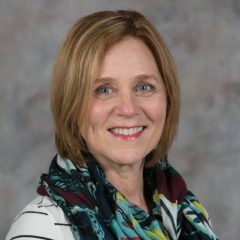 We're here for you
Still wondering what certification in Technology-Based Health Communication and Promotion can do for you? Have questions about the application process?
Contact Mollie Rose at:
Address

1919 W. Taylor St.
444 AHSB (MC 898)
Chicago, IL 60612