Transferring from another UIC program
You're considered an intercollege transfer student if:
You're currently enrolled at the University of Illinois at Chicago, or
You've been accepted to the University of Illinois at Chicago for Fall 2018
Check your requirements
Nutrition Science Program
We admit students into the nutrition science program if they are working on their prerequisite courses. Please note that this does NOT guarantee acceptance into the nutrition science/DPD program (for students who wish to become a registered dietitian). This will still require an inter-program application after completing the prerequisite courses. The director of the nutrition science program will advise and assist with this process. Students are welcome to apply for spring or fall admission.
There is no minimum credit nor minimum GPA requirement for this option.
Nutrition Science/DPD Program
60 semester hours (or 90 quarter hours) of acceptable academic credit
Minimum GPA of 2.5 (on a 4.0 scale) for science and prerequisite courses
Prerequisite courses (listed on the Before You Apply page)
Apply
Ready to apply? Don't worry, we'll make this easy.
Deadline
Applications for the nutrition science program are accepted for both the spring and fall semesters. The spring application deadline is October 1, and the fall application deadline is January 15.
Checklist
Intercollege transfer information form
Prerequisite form
Transcripts (optional)
Intercollege transfer application form
Prerequisite form
Complete the prerequisite form, listing where and when each course was taken. For courses you haven't completed, show where and when you plan to take them before enrolling.
You will find the prerequisite form in the application, with a link to upload it.
Transcripts
If you have attended other institutions since enrolling at UIC, submit transcripts from each university and college attended, even if you only took one course there. These must include all coursework through the current fall semester.
Request that the registrar at each school you have attended send a copy of your transcript directly to the University of Illinois at Chicago, Office of Admissions and Records (MC 018), Box 5220, Chicago, Illinois 60680-5220
Submit a transcript for any course work completed after your application is submitted. This is required even if the courses do not satisfy program prerequisites. To determine your cumulative grade point average, course work completed during the most recent term will be included. Be sure to request the most recent term completed.
Questions?
We're here to help. If you have questions about what to do next, contact us.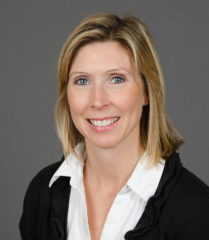 Nutrition Science and Nutrition Science/DPD Programs
You can contact Kirsten Straughan at:
Address

1919 W Taylor St.
632 AHSB (MC 517)
Chicago, Il 60612