PT researchers guest editors for social justice issue of Progress in Cardiovascular Disease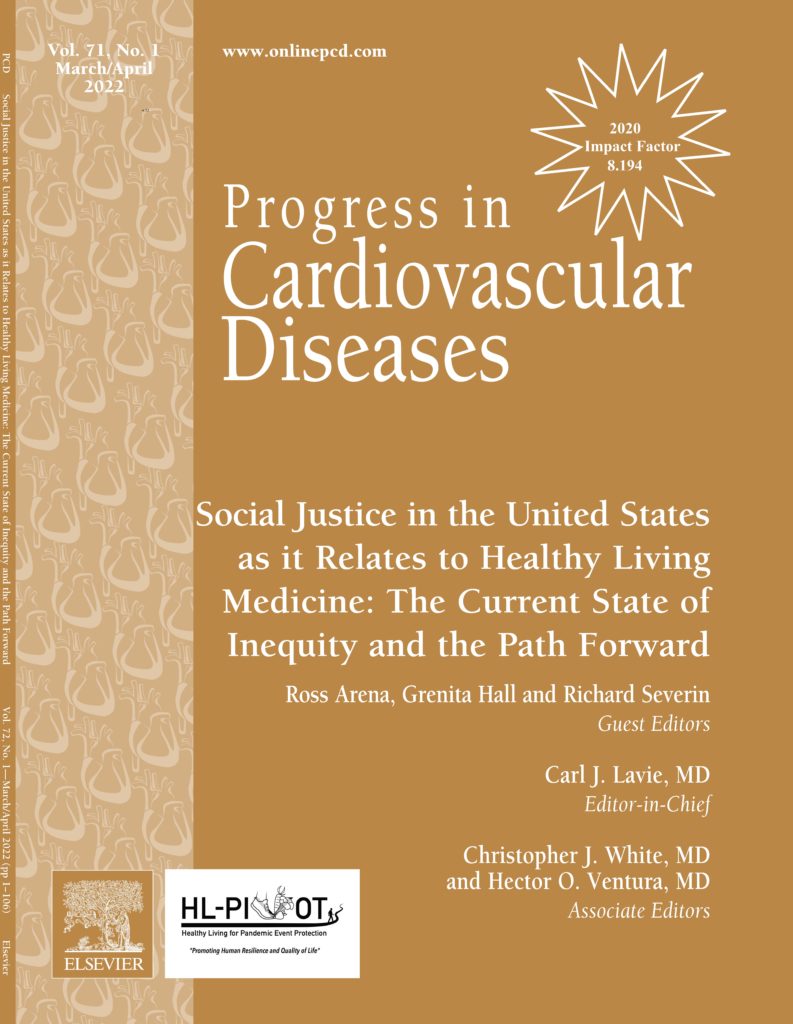 Ross Arena, professor and head of physical therapy, and PT faculty members Grenita Hall and Richard Severin were guest editors for the March-April 2022 Vol. 71 issue of the bimonthly journal Progress in Cardiovascular Diseases, which focused on the need for social justice in healthy living and healthy living medicine.
"Society should do all in its power to create systems and environments supporting healthy living behaviors where individuals live, work, and go to school. Unfortunately, we are far from this goal and have been entrenched in unhealthy lifestyle and chronic disease pandemics for years," they wrote in an editorial introducing the issue.
"Now is the time to incorporate the tenets of social justice into a proactive, primary prevention approach to health care; all individuals, irrespective of race, ethnicity, socioeconomic status, education level, etc., should have equal access to healthy living and healthy living medicine."
The issue also includes articles by PT faculty members Lindsey Strieter, Deepika Laddu and Shane Phillips, as well as other researchers.
Topics explored in the issue include COVID-19 outcomes, tobacco use, public policy, telehealth and public health campaigns as related to disparities in race, ethnicity, age and income, not only in the U.S. but Latin America and Africa.
The journal can be accessed online through the UIC Library.