UIC and North Park University partner on athletic training program admissions
Wednesday, February 3, 2021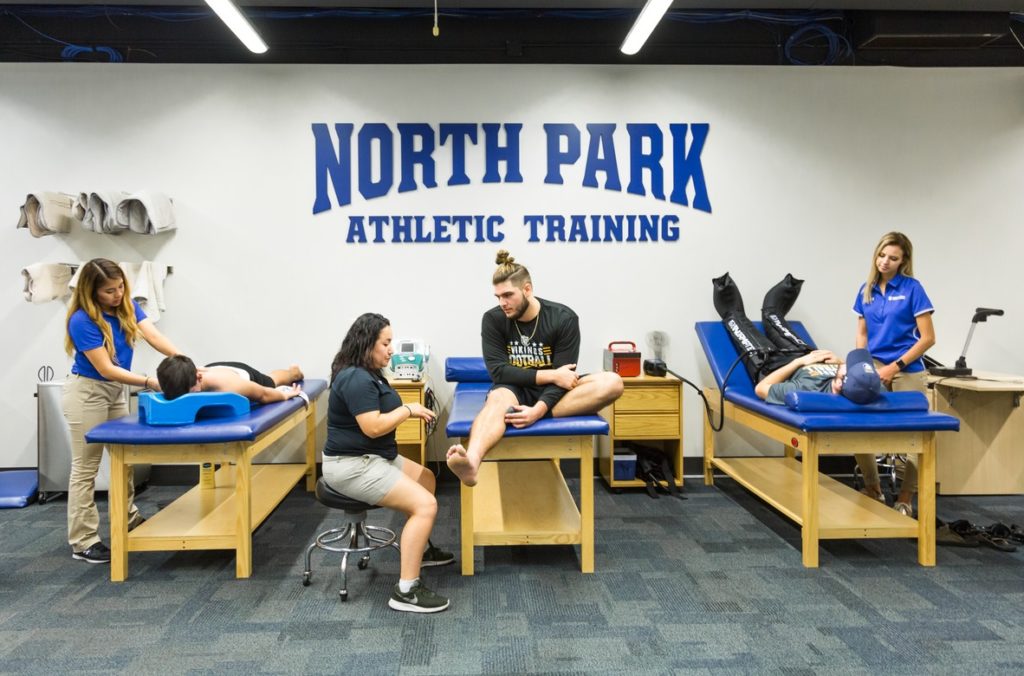 The UIC College of Applied Health Sciences has established a pathway to directly admit students and alumni to the North Park University master's program in athletic training.
March 15 is the deadline to apply for fall 2021 admission to the program, which is open to all AHS students and alumni. For more information, email academic adviser Whitney Harris.
The North Park program is accredited by the Commission on Accreditation of Athletic Training Education and prepares students for certification in the field.
"Our students are passionate about and prepared to pursue health-related careers and many have an interest in working directly with athletes," said Karrie Hamstra-Wright, clinical associate professor and visiting director of undergraduate students in the Department of Kinesiology and Nutrition. "Given that athletic trainers are at the forefront of patient care and forge that career path through a challenging, accredited, competency-based program, the MSAT program at North Park University is an exciting opportunity."
Harris heads the UIC selection committee that will review applications and send a prioritized list to North Park, which has agreed to reserve two spots in each cohort. North Park will waive application fees for students accepted through the UIC partnership.
Athletic training is a promising career with opportunities not only in school and professional sports, but in health care for the general population, said Harris, who worked in the field herself for 10 years.
North Park reached out to develop the partnership because of the excellence of past UIC graduates enrolled in its program, she said.