DPT students organize mock APTA House of Delegates meeting
Thursday, August 27, 2020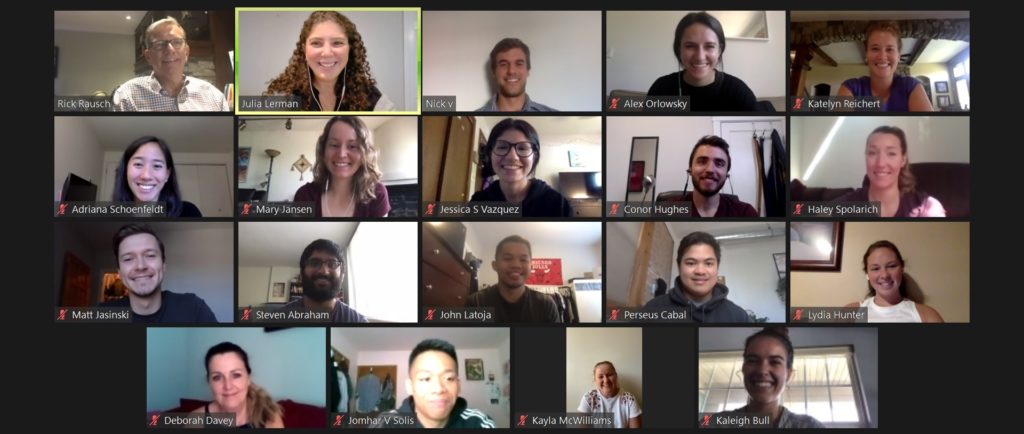 Students in the Doctor of Physical Therapy program got hands-on experience in how their profession is governed at a student-led mock meeting of the American Physical Therapy Association House of Delegates, held online Aug. 12.
"We wanted to make it a fun event so that students could learn about the governance process of the APTA and get into the nuts and bolts of advocacy," said Nick van Dijk, who organized the event with fellow DPT students Julia Lerman and Alex Orlowsky.
Eighteen students from the DPT classes of 2021 and 2022 met to debate and vote on motions concerning topics like rising tuition costs; physical therapist diagnosis rights; changes in the profession due to COVID-19; and greater freedom for physical therapists to address mental health issues, given the growing evidence that links mental health to musculoskeletal pain.
PT faculty member Richard Rausch was faculty sponsor for the event. Faculty members Deborah Davey and Gay Girolami were also involved.
The mock House of Delegates meeting was so successful that students plan to hold it again next year.
"This may have sparked the careers of future APTA delegates!" van Dijk said.